Businet Moot Court

The BMC competition is divided in 2 rounds: a written round and an oral round
From 22 to 25 March, 6 teams of the Businet partners Universidad Villanueva-Madrid, Hochschule für Technik und Wirtschaft Berlin, UAS Gent, University College Leuven, Swiss School of Management Rome and UAS Utrecht, participated to the fifth edition of the Businet Moot Court.
Businet is happy that the Law Group chairs create this wonderful international learning environment!
The participants to a Moot Court take part in simulated court proceedings, which involves, amongst others, drafting briefs and building up an oral argumentation. A Moot Court differs from a mock trial that usually refers to a simulated jury trial or bench trial. Hence, a Moot court does not involve actual testimony by witnesses, cross-examination, or the presentation of evidence, but focuses solely on the application of the law to a common set of evidential assumptions to which the competition must be introduced.
After the competition stage HTW-Berlin, HoGent, UAS-Utrecht and UCLL proceeded to the semi-finals of the knock-out stage. In a suspenseful Grand Finale between HoGent and UCLL, the UCLL team was announced as the winner of this 5th BMC edition.
As one of the participating students noticed: "This has been a unique experience, a great opportunity to practice our pleading skills and for that I would like to give many thanks to the Businet network for giving us that chance. A huge thank you to Nico Nijsten and Imke Smulders for their great work, the judges Ingeborg Kühling-Garfield and John Ellison, the coaches and all other teams!"
In a grandiloquent statement it was declared that
Following a 5-day process, during which 6 resolute ensembles,
representing their illustrious institutions,
did demonstrate persistence by engaging in 9 onerous legal battles.
The referees and judges displaying boundless wisdom,
and acting on behalf of - and under the auspices of the Businet Law Group
were able to determine and declare one ultimate champion team
from the magnificent body of challengers.
The outcome of this memorable competitive event is that
from today, 26 March 2021 and hereafter
the team of University College Leuven shall henceforth be known and addressed as
the Businet Moot Court Leading Counsel 2021
Quod erat Demonstrandum! (what was to be demonstrated)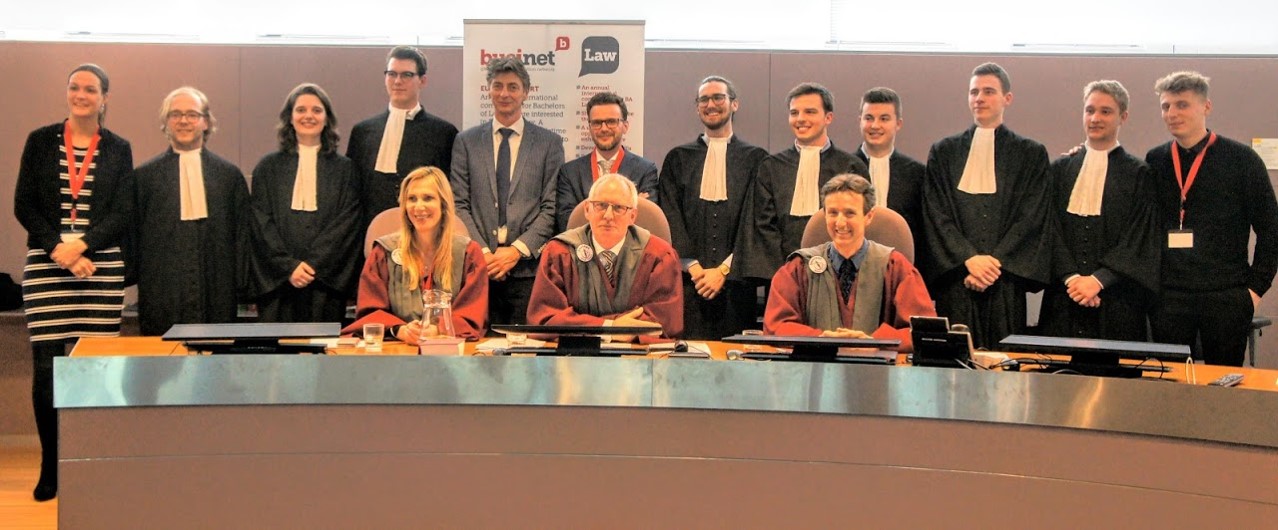 Remarks or Information: N. Nijsten